Testimonials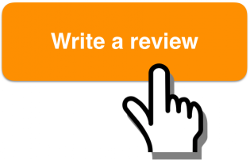 I have to say I am beyond impressed with your work. You worked within my budget and my time constraints and delivered a high quality product. The colors are vivid and the material feels strong. -Kevin, American Energy Services
Got the banner stands! Super fast! They look great. Thank you! -Debbie, McElroy Metal
The new panels arrived this morning and fit perfectly. Thank you for all your efforts to make this happen by my deadline! Melinda, City of Roanoke
We received the graphic on Thursday. Thank you for rushing this through for us! I think it looks great! Stephanie Lay, Wauseon Machine
Displays look amazing - wanted to thank you for all your help! James, Boom Mobile
Thanks for your help with this banner. The finished print looks great! Cierra, NCWIT Communications
Thank you again for your outstanding customer service. Jenny, Axiom Real-Time Metrics
Thank you, Larry. I just got them and they're great! Thanks again! Chad, JKB Energy
Thank you Larry, the display has arrived and it looks great thank you! Debra, CINIC Chemicals America
I just wanted to thank you once again for providing the graphics for our booth. They turned out great and TRULY made a difference at the conference. We actually had a couple folks ask us about where it was printed so I gave them your website! I'm very glad I found you. I sincerely appreciate the work you have done for us. Kevin, American Energy Services
Our distributor said he received his tent already! Wow that was fast! We appreciate you making this such a quick and efficient process. Brandon, Bluesky Organics
Thanks for getting everything over to us for the booth in time. Everything turned out great. David, New Jersey Fire Sprinkler Advisory Board
Thank you so much for rush ordering the skins! We have received them and they look fantastic! We cannot thank you enough for getting them to us so quickly! Sara, PARTNERS in Architecture
Just wanted to let you know that we received both the fabric banner and the header and they look great! Thank you! Lauren, Container Management, Inc.
We received the display and are very very pleased with it. Thank you so so much. Tamika, UNIVERSITY OF THE VIRGIN ISLANDS
Our banner came out GREAT!! Thank you for the fast delivery! Shawna, ECM USA
We received our new banner today. Thank you so much for getting that to us so quickly, we really appreciate it! Katie, JC Hines
Just letting you know that we received everything. Thank you again for working with us the past few weeks and coming through! We really love everything! Matt, New Jersey Fire Sprinkler Advisory Board
Thanks again Larry! We just received the display and it looks great. Cierra, NCWIT
It looks fantastic! Thanks for doing a great job! I appreciate the quick turnaround. Eric, Save-A-Lot
We received the graphic panels and new case today. They look great! Thank you for all your help and patience in getting these done. Matthew, O'Neil & Associates, Inc.
I wanted to thank you for the speed!! The booth arrived this AM in our Toronto office. They were shocked!! That is awesome. Thank you again!! You are fabulous. Judith, C.D. Nova Ltd.
Thank You Larry. We received the product as promised. Thanks again for jumping through those hoops and making it happen. Christina, Pexco Aerospace
Everything turned out great with the job that you complete for us and we are very pleased. Chris, Bridge Design
Wow that was fast. It looks great! Thank you!! Stephanie, FourKites
I received the panel today. It looks fantastic! Thank you. Debbie, REDBUD PHYSICAL THERAPY
I wanted to follow-up and let you know that all of the booth arrived and they all looked great! Thanks so much for all of your help. Jason, Infinity Concepts
Just received the display-- looks great!! Thanks again for all your help and hustle getting this done so quickly and ahead of schedule. Katie, Qneuro
The picture looks great and the client is very pleased. Thank you so much for all your patience, expertise and help in a fabulous looking booth Larry! Kendra, Whole Brain Creative
Wanted to let you know that I think the 2 banner stands look great! Thank you. Melissa, KOVA, Corp.
The displays were delivered yesterday and they look awesome. The command really likes it and they turned out really nice. One is currently displayed at the front of our building. Again, I really appreciate you working with us on this project. We love it! Angel, U.S. Army Central Public Affairs
I just wanted to let you know that we received the graphics panels and everything looks great. We stood the entire display up last night. Thank you very much for rushing us through and being able to accommodate the older display. Jonathan, Exclamation Labs
We received the display. It looks great. It is very crisp and clear. Mick, General Carbon Corporation
Larry … Just wanted to say THANK YOU! Our banners arrived a day early and they are perfect! Kudos to you! Tara, Baker Tilly
Just wanted to let you know everything is set up and looks great! Thank you both for getting this accomplished for us. Natalie, Purus Labs
As discussed we are very pleased with what your company created for us with our regionals booths. We have our bigger event coming up in July and would love to possibly work with you again. Thank you for your help. Sean, PurePharma
Just received the new booth and it looks great. Thanks for all of your help! Nick, FourKites
It came out fantastic. Thanks Larry for so much customer attention and service! Scott, Just Panela
Hey we got it today and it looks amazing! Great job guys! The printing on it is extremely crisp well above our expectations. I will be recommending you guys from here on out. Daniel, SKM Industries, Inc.
Thanks as always for the great service! Andreas, Lichtmast